Review of the attachment of the largest manufacturers of bicycle parts bicycle Shimano, Sram and Campagnola
Attachments, after the frame, the second most important part of any bike. Under bodywork usually have in mind the following parts: rear and front derailleur, and crank system, cassette, chain and carriage, brakes and shifters. There are many manufacturers that produce certain bicycle parts, but completely all the equipment make only a few of them - is:
---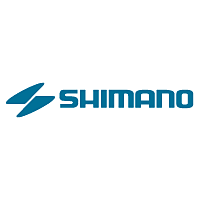 Shimano, Inc. - Japan's largest manufacturer of components for bicycles and gear for fishing, boating and skiing. The company was founded in February 1921 Sindzaburo Shimano. The company's headquarters is located in Osaka, Japan. The largest production capacity are located in China, Malaysia and Singapore. In the early 70s the company started to produce equipment for bicycles, currently Shimano manufactures equipment for virtually every type of bike and owns half of the global market for bicycle components.
Mountain bikes, MTB / MTB and Cross County / Cross Country - (higher in the list, the better and more expensive equipment in the group):
XTR - the top group in the line of equipment for mountain bike cross County, the use of carbon fiber, ingenious engineering solutions and advanced alloy allows for the least weight of bicycle parts and high reliability. Due to the exorbitant cost of the components of this group are focused more on professional cycling, and hardly fit the usual velolyubitelyu.
DEORE XT - a professional group of equipment, advanced technology and best quality from Shimano still at an affordable price.
SLX - semi-professional group of equipment for beginners.
DEORE - equipment of this group has the best ratio of price to quality for most velolyubiteley.
ALIVIO / ACERA / ALTUS / TOURNEY - the initial group of mountain bike, suitable for beginners and not demanding velolyubiteley, are low cost and satisfactory reliability with quality. It is not recommended to use the components of these groups in the bike that will be used for frequent and long-term, 50 km, bicycle trips.

Bicycles used in downhill and freeride (Downhill / Freeride) - (higher in the list, the better and more expensive equipment in the group):
Saint - top solution for extreme bike.
ZEE - 10 speed group, with one star in front created more affordable for fans who love to drive through the mountains and have a limited budget.
Hone - the upper group of Shimano freeride, is a compromise between ease and durability Shimano XT Shimano Saint / ZEE.

Road Bikes (higher in the list, the better and more expensive equipment in the group):
DURA ACE / DURA ACE Di2 - tops and ultimatum offer from Shimano for road cycling. Innovative technologies, the use of ingenious engineering solutions and materials of modern alloys with carbon allowed to create without compromise for future champions. Separately issued with a group eletkronnym speed switch, different prefix Di2.
ULTEGRA / ULTEGRA Di2 - professional group of equipment, the best combination of quality and value. With prefix Di2 kit is available with the electronic speed switch.
105 - this group makes the technology available to the professional level riders, amateurs and enthusiasts of cycling.
TIAGRA - because of the still fairly low cost and good quality, this equipment is perfect for beginners and junior road cycling.
SORA / CLARIS - the lowest line of equipment oriented to the road bike lovers.
---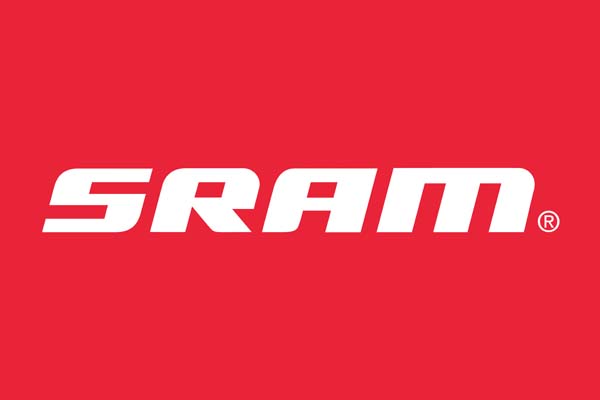 SRAM Corporation - is a private company, a manufacturer of components for bicycles, based in Chicago, Illinois, USA, founded in 1987. SRAM is an acronym comprising the names of their founders Scott, Ray and Sam (where Ray is a patronymic CEO Stan Dai).As a start-up company, SRAM in 1988 introduced the technology Grip-Shift, shift method for road bikes, similar to switching speeds on motorcycles. In the future, this technology is not having much success on the road, became popular mountain biking.
To date SRAM owns such popular brands as RockShox, Avid and Truvativ.
Produced equipment for MTB bikes and Cross County - (higher in the list, the better and more expensive equipment in the group):
XX1 - the latest top-end kit, designed with respect to only one star / speed ahead on a system that makes the group in general lighter, easy to maintain and durable.
XX - professional group of equipment, based on a 2x10 drivetrain. The best solution for bike participating in competitions.
X1 - affordable and high-quality 11-speed groups, and designed with only one star in front / speed on the system.
X.9 - semi-professional team, excellent price / performance ratio makes it possible to recommend it for most beginners velolyubiteley and cycling.
X.7 / X.5 - middle group, because of its low cost is suitable for beginners and not demanding velolyubiteley.

Kit used in downhill and freeride (Downhill / Freeride) - (higher in the list, the better and more expensive equipment in the group):
X01 - a group of high reliability, used bicycles for extreme disciplines daunhille.
X0 - equipment and suitable even for bikes Cross County areas, but the overall reliability of the Group recommended in daunhillnyh and friraydnyh disciplines.

Road Bikes (higher in the list, the better and more expensive equipment in the group):
RED / RED 22 - a top equipment for road bikes from the company's shame, all the innovations in bicycle technology appear in the first place in this group.
FORCE / FORCE 22 - professional group, without compromising on quality and reliability, but at the same time for more affordable price. FORCE CX1 - equipment specially designed for the Cyclo-cross bicycle.
RIVAL - this kit is perfect cycling team athletes for daily training and cycling enthusiasts for long trips.
APEX - a group designed to be accessible to beginners and undemanding fans of cycling.
---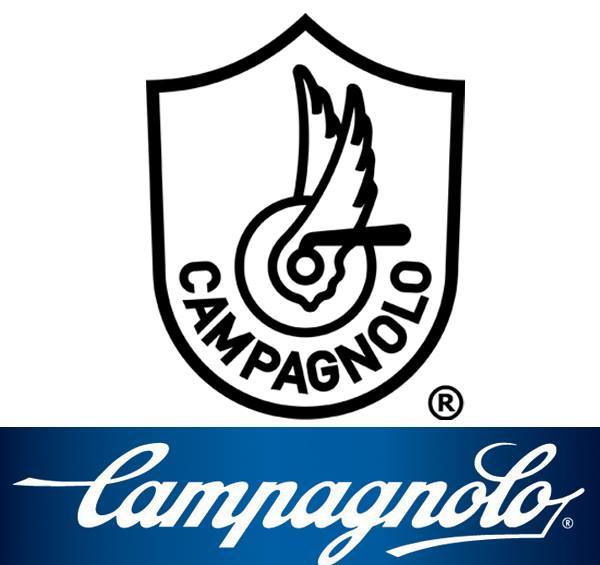 Campagnolo - italian manufacturer of high-quality components for a bicycle with headquarters in Vicenza, Italy. Founded Italian Tullio Campagnolo, the company started its activities in 1933 resulted in a normal shop. Founder cyclist was in the 1920s and during the race conceived some ideas, such as a quick release mechanism for bicycle wheels and derailleurs. Throughout its history Campagnolo has been awarded more than 135 patents for innovations in bicycle technology. Campagnolo successfully worked with producer frames - Colnago, and the famous cyclist Eddy Merckx, together together they broke the world record for the fastest bike in 1972.
Throughout its history, the company has become famous not only quality equipment for bicycles, at the end of the 1950s, Campagnolo started to produce magnesium wheels for sports cars such as Alfa Romeo, Ferrari, Lamborghini, Maserati, and built the chassis for NASA satellites in 1969. In the 1970s, they also supplied wheels for Formula 1 Ferrari.
Group Equipment for road bikes (higher in the list, the better and more expensive equipment in the group):
SUPER RECORD - a unique and ultimate in equipment from Campagnolo, the materials that are used only carbon and titanium. Marking "EPS" - means the use of electronic switches in the group velocities.
RECORD - fully professional group without any compromises, the active use of carbon fiber and the latest technologies give you an advantage in any cycling. With the use of electronic gear selector to the group name prefixed "EPS".
CHORUS - semi-professional group, in some parts already used carbon fiber for lighter weight components. CHORUS EPS - a separate group of 11-speed electronic switch speeds.
ATHENA - the initial group of 11-speed equipment, the most advanced technology from Campagnolo designed to be affordable for everyone.
CENTAUR - an excellent choice for those who want to get for little money - a top 10-speed equipment.
VELOCE - the initial group of Campagnola, because of better value for money for the quality, is the right choice for beginners, juniors and bike lovers.
---
TABLE appropriate equipment of different firms

R​oad bike groupsets:
Level group

:

Shimano
Sram
Campagnolo
1. Top level

Dura Ace, Dura Ace Di2

Red, Red22

Super Record, Record, Super Record EPS

2. Semi-pro

Ultegra, Ultegra Di2

Force, Force22

Chorus, Athena

3. Middle

105

Rival

Veloce, Centaur

4. Entry level

Tiagra, Sora

Apex

Xenon
MTB groupset:

| | | |
| --- | --- | --- |
| Level group: | Shimano | Sram |
| 1. Top level | XTR, XTR Di2 | XX,X1,X0 |
| 2. Pro | Deore XT | X9 |
| 3. Semi-pro | SLX | X7 |
| 3. Middle | Deore | X5 |
| 4. Entry level | Alivio, Acera | X4 |
Понравилась статья? Поделись с друзьями!